If you're like me, you don't want to spend a lot to own pieces you love, but you'd like to own some timeless, classic, and fun items that make you feel good. 
In the course of my life, I have gone through a lot of evolutions with my style. I went through the preppy phase around the time Mean Girls came out (those pleated skirts, come on), the punk rock phase when I was super into Fall Out Boy my Freshman year of high school, the hippie phase when I was new in town in Burlington, Vermont and couldn't resist, and countless others.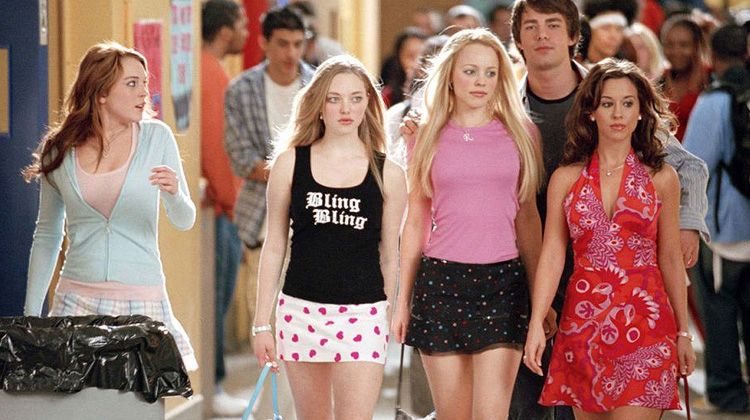 a bad look
This is normal; you have to try on different identities to figure out who you really are. Paying attention to what draws you back again and again is super relevant.
Over time, I started realizing a few things. I grew up in a family concerned about finances, so I became aware of the benefits of buying clothes you can wear again and again. I noticed that investing in higher priced items actually gave me a lower cost per wear over time. Why spend $20 ten times on a Forever 21 dress when I could spend $200 on a Reformation dress I'd wear again and again?
Here's why: instant gratification and poor planning.
Especially when you're in your early 20s, life happens. You don't always know where your next paycheck is coming from, but you want something fun and on trend for this weekend. I used to do it all the time; pop into American Apparel on a Thursday evening, and grab a dress or two to wear that night, then do it all again a few weeks later. Sure, me and my friend would borrow clothes, but in the early days of social media, none of us wanted to be photographed in the same outfit over and over.
never mind getting photographed in my $5 Chico's white long blazer over and over 
Sad, right?
It was a mess of instant gratification and poor planning. My mom is all about the "plan ahead" – buy your commonly used items when they're on sale, stock up on your favorite skincare and makeup items when they're having a sale, and so on. If you've been eyeing a cashmere sweater for months, purchase it in summer, when it's more likely to be cheaper than in the prime-time winter season.
However, I was 22. I didn't care about that; I wanted it cheap, and I wanted it now.
Despite my life-long love of thrifting, I wasn't always so frugal. In fact, I was downright BAD with money; I routinely said yes to concerts, vacations, and brunches I couldn't afford. I spent all of an inheritance I received on a Jeep Wrangler, whose monthly car payment cost more than I could possibly afford. I wouldn't be able to save $1,000 if I tried, and I had NO idea what my student loan debt was (spoiler alert: it was a lot. Don't go to private college, kids).
Now, I'm a different person. I'm 29, the American Apparel I used to frequent went out of business, I don't go to brunch every weekend, I only say yes to vacations well in advance so I can save for them, and my favorite concerts are the free ones in my neighborhood. 
Because I lived through that "really terrible with money" phase, I've luckily and with a lot of hard work entered into a "better with money" phase.
What does this mean? What does spending money on brunch and Jeep Wranglers have to do with your wardrobe?

manifested these Stuart Weitzman Lowland boots for $153 on Poshmark
Well, if you're anything like how I was, you are impulsive with your spending and shopping habits. You purchase things because they're cute in the moment, and don't wait for them to go on sale. You have dresses and shoes you haven't worn in months but refuse to give up because you spent a lot of money on them. You try to dress up to go out but eternally have nothing to wear, and you're frustrated with yourself because you're living paycheck to paycheck.
Don't worry; there is a better way.
If you've been here before, you may have already read my post on creating a Capsule Closet. It's a good guide to start, but not everyone wants to create a capsule closet – including me. I feel like a lot of the items I've been attracting lately are things which inspire my day to day life to feel more fun, and free, both of which I need right now. I don't often get to feel fun, because I have a lot of responsibility, and the nature of my work as a Trauma Therapist requires me to hold a lot of space for people going through tough times.
I started small; stopping the spending, going through my wardrobe, making small changes like tossing things I didn't wear, and organizing what I had left. Then, I identified some holes in my closet, and made a Pinterest board so I could get a sense of what my style actually was. After that, I started shopping, but first, I waited.

That's right – I waited. The opposite of impulse shopping.


I knew I wanted a camel colored coat, but I didn't want to pay full price, or even half the price. I have seen so many in thrift stores, but never the right one. I found one recently in a $10 fill a bag sale, and bought that along with a shirt and skirt for $10.
Also, when I see something someone else has on that just wows me, I write it on the list I keep in my notes app on my iPhone and wait until I spot it somewhere. Sometimes, things are still impulsive, and they don't always look exactly like I want them to, but the gist is that I am collecting pieces now that makes me feel both stylish and fun, that I'll wear again and again, and am paying a lot less for.
Another part of this is making sure you know your style identity. Who are your icons, and who do you look up to, fashion wise? For me, it's Kate Hudson (as herself and also as Penny Lane), Mary-Kate and Ashley Olsen, Blake Lively, and my supervisor, Kayla. All of these people have a unique style which I enjoy. They have a sense of who they are, and I love the things they wear. It makes you feel amazing when you wear things you love and that feel true to you.
If stripes are in, and you hate stripes, don't wear stripes. If you don't like pastels, wear jewel tones. Don't make yourself into anyone other than who you are. If you don't want a capsule wardrobe right now, don't get a capsule wardrobe! Not everyone is a minimalist, and it takes time and experimentation to figure out what's best for you.
When you want another item, ask yourself if it's something that goes with what you own, will make you feel good time and again, and is a correct price point. If you can pay $10, why pay $200? If you're willing, buy it secondhand and save it from a landfill. My closet is filled with beautiful items that I saved from the landfill, and which came from someone else's closet.
That's it; if you want to manifest what you want, you have to know what you want. If you're walking around like a preppy/goth/punk/classic blend of style, the Universe could be too confused to deliver you you're perfect item. If you write it down, now you know what you need, and what could make a difference in your wardrobe. A classic white button down? You'll be more likely to spot it when you're out in the wild when you know you're looking for it.
Items from my "Dream Wardrobe" notes which I have manifested:
-Stuart Weiztman Lowland Boots (retail: $798, paid: $153)
–Louis Vuitton Speedy 25 (retail: $1,000, paid: $0 / $167 Poshmark credit)
-Long white blazer ($5, inspired after I saw that Chrissy Teigan outfit above!)
-Frye Harness boots (retail: $328, paid: $77)
-Frye Engineer Boots (retail: $278, paid: $66)
-Frye Sabrina boots (retail: $378, paid: $80)
-Lululemon Wunder Under High-Rise Luxtreme leggings (retail: $98, paid: $0 after a Lulu return)
-Plaid pants (paid: $3.50)
-Madewell high-rise dark wash skinny jeans (retail: $128, paid: $7)
-Alexander Wang Diego Bucket Bag (retail: $800, paid: $17.99)
-Long camel coat (paid: $10)
-Chanel – inspired slingback heels ($10)
And so much more! All of these items were on the notes app in my phone at one time, and I manifested them all by staying focused on what I wanted, and not getting distracted by things I didn't need. I checked the places these would be at the thrift store over and over, and eventually found so many! Others, I searched the Real Real and Poshmark, and scored so hard. Now, I have many of the beautiful items I've always wanted, and paid a fraction of what they'd cost new.
What's on your dream wardrobe list?